Tax season can be a stressful time for many people, but it doesn't have to be. Preparing throughout the year can make tax season much smoother and stress-free. Here are some tips for preparing for tax season throughout the year:
Keep Accurate Records
Keeping accurate records of your income and expenses throughout the year will make tax season much easier. Save all receipts and invoices and track all income and expenses in a spreadsheet or accounting software.
Make Estimated Tax Payments
If you're self-employed or have other sources of income that aren't subject to withholding, make estimated tax payments throughout the year to avoid penalties for underpayment.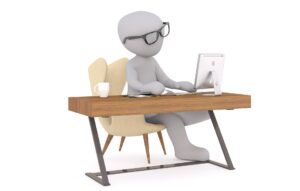 Review Your Tax Withholdings
Make sure your tax withholdings are set up correctly throughout the year to avoid owing money at tax time. Use the IRS withholding calculator to ensure you're withholding the correct amount.
Maximize Deductions And Credits
Keep track of potential deductions and credits throughout the year, such as charitable donations or education expenses, so you can take full advantage of them at tax time.
Stay Up-To-Date On Tax Law Changes
Tax laws can change yearly, so stay informed of any changes affecting your tax situation. Consider consulting with a tax professional to stay current on tax law changes.
Following these tips throughout the year can make tax season much less stressful and maximize your tax benefits. If you need help preparing for tax season or have questions about your taxes, our experienced professionals are here to help.
Contact us to schedule a consultation and learn how we can help you prepare for tax season.